Stage Makeup Tips
Stage Makeup, one of the joys of life on the stage.
But how exactly do you do it? Here are our favourite stage makeup tips.
Many parents and performers struggle with makeup application especially when they don't wear it in their day to day life.
This list of dos and don'ts will help you master the art of stage makeup and ensure you're enhancing all your natural beauty.
Skin Care For Dancers
Do: Ensure you are maintaining a healthy diet and drinking plenty of water to moisturize your skin and prevent breakouts.
Do: Create a skin care routine for before bed and before makeup application.
Don't: Sleep in any makeup or sunscreen. We don't want any products clogging your pores.
Do: Use a primer and/or moisturizer before applying any makeup.
Don't: Apply makeup directly to the skin with proper preparation.
Base Foundation For Dancers
Do: Use a shade 1-2 shades darker than your natural colour.
Don't: Use a light foundation shade. This will completely wash you out on stage.
Do: Use a wet beauty blender to bounce foundation to evenly across face.
Don't: Use fingers to rub foundation into skin.
Do: Use clean fingers to pat concealer lightly into imperfections including under eye areas and blemishes.
Do: Use a contouring cream or bronzing powder to accentuate the natural shadows in your face using a 3 shape on the outside of your face.
Don't: Forget to carry your base down to your neck. You want to prevent any sharp unwanted lines.
Do: Use a translucent powder to set your base to prevent it wearing off throughout the day.
Eye Shadow for Dancers
Do: Use an eye primer or concealer on the eyelid to ensure a smooth and blend-able application
Don't: Apply eyeshadow on wet concealer or primer. Wait for your eyes to dry before applying any product.
Do: Use a light matte shadow to create a base for you're the rest of your shadow.
Don't: Use a glitter as your base. You need the base to be matte to ensure a consistent blend.
Do: Use a darker shadow in a window wiper stroke to darken your crease. Feel free to move a little higher than your natural crease especially if you have naturally hooded eyes.
Don't: Blend your crease all the way up to your eyebrow. You want some space there to highlight.
Do: It's helpful when you use a dark colour to frame the outside of your eye look.                                                                                                                     
Do: A fluffy eyeshadow brush to buff and blend all your colours creating a soft transition between each colour can really make your eyes pop.                                         
Do: Try using a shimmer on the inner half of your eyelid for some extra shimmer.                                                                                            
Do: Add liquid liner and false lashes to really bring together the whole look.
Don't: Leave your eyebrows blank. Fill them in using a natural colour so they match the rest of your face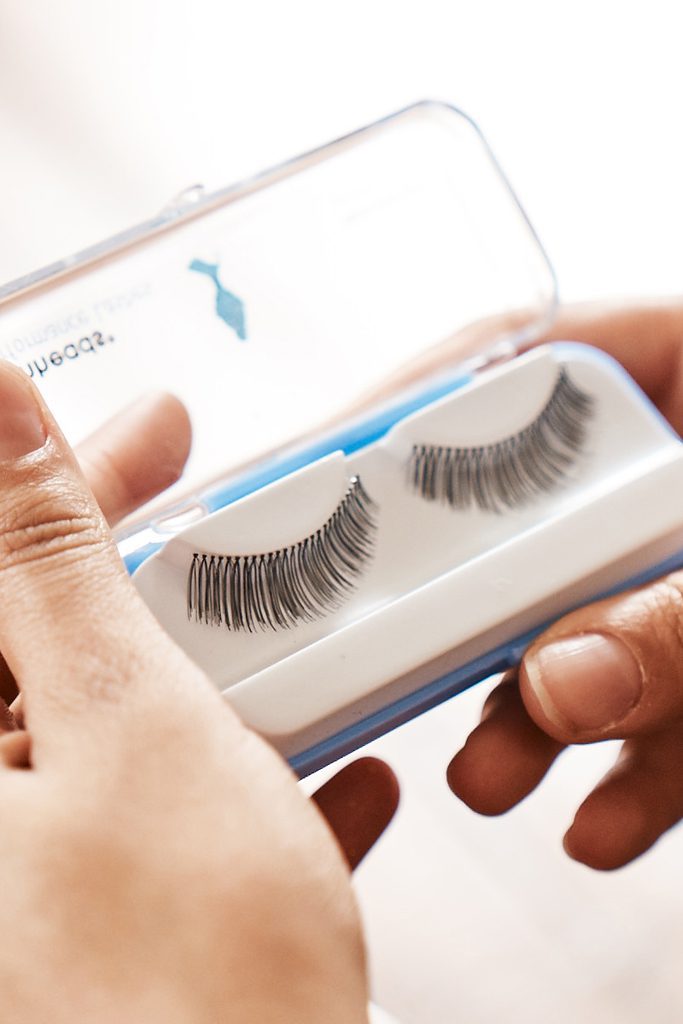 Lipstick For Dancers
Do: Use a bold colour like red to finish the look.
Do: Use your translucent powder to set it in place.
Don't: Outline your lips Kylie Jenner style (outside your lip line), you don't need it. The pop of red will be enough to make you stand out.
Try a new and exciting look for your next solo or performance. Make-up can really enhance your performance.
Good Luck x
Dance Desire x
Ps: You can shop our full range of makeup here
For more great tips like these make sure you follow Dance Desire on Instagram here.