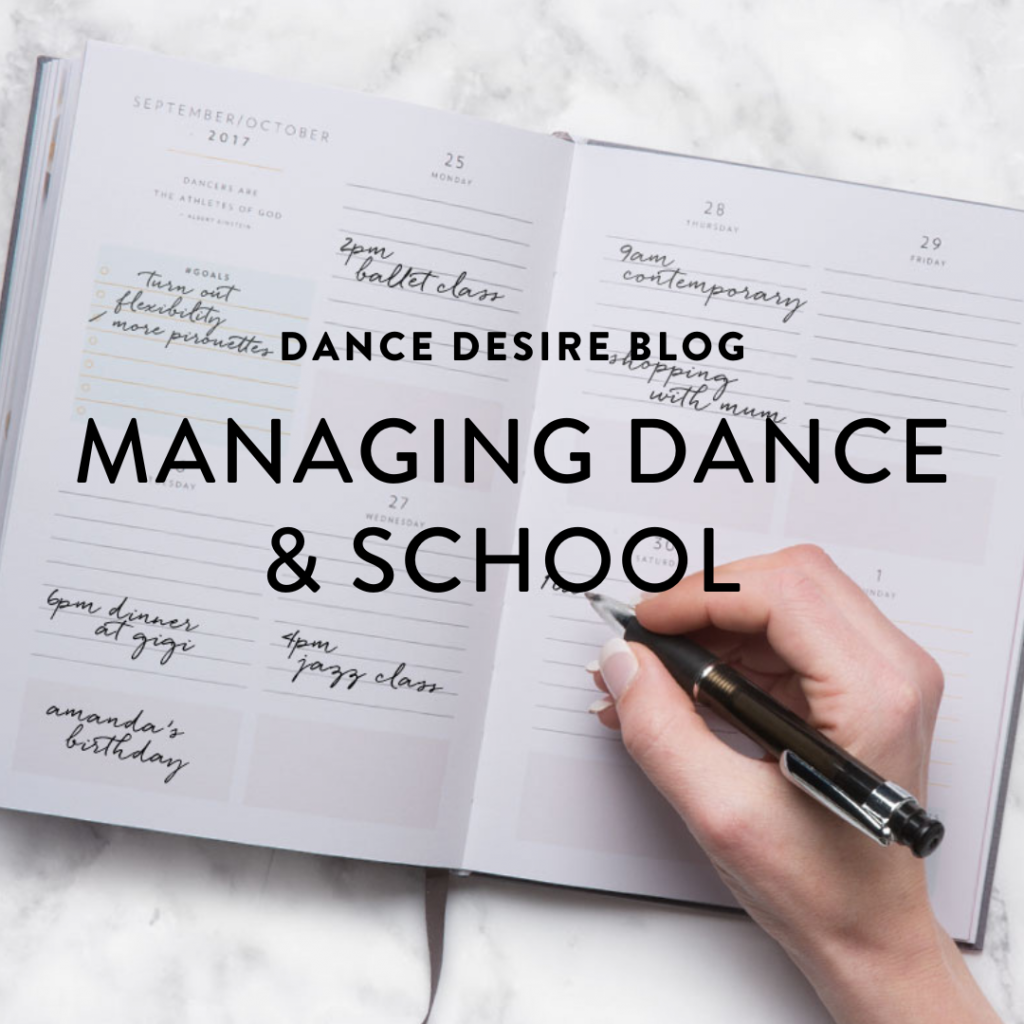 Most young dancers and parents alike are aware of the commitment
and dedication dance requires. What once started as a fun after-school
activity seems to quickly take over their lives. Afternoons are
preoccupied with technique classes, weekends become dedicated to
eisteddfods, and the time in between is spent managing schoolwork, a
part-time job and rest. For some students, full-time dance becomes the
best option to manage the two pathways, especially when a career in
dance is the end goal. For others that remain in traditional schooling,
balancing the two can become extremely difficult. Here are some of our
best tips for managing dance and school!
FOCUS YOUR ATTENTION
Both dance and schoolwork require immense focus if you want to do
well. A key aspect to focus is time to work on an activity without
distraction or a need to feel rushed. Students often bring schoolwork to
the studio, rushing to complete tasks in between classes or on the drive
home. In doing so, their minds are split between dance and school and
unable to focus intently on one. In the same way that professionals
recommend leaving work out of the bedroom to allow the brain to
distinguish between environments of relaxation and environments of
work, we recommend avoiding bringing schoolwork to the studio. When
at dancing, focus all your attention on what is happening in class. Then,
save your schoolwork for the classroom or your study area at home.
WORK HARD IN CLASS
Students who participate in a lot of co-curricular activities often
develop the best time management and organisation skills. They have no
option but to spend the time they are given to complete assessments.
One of the best pieces of advice we could share is to spend the time
given in class to work on assignments to get them done. Create a
checklist and know where you should be at each stage of the assessment
process, so you know what you need to get done in class time to avoid
having to spend extra time completing tasks.
PS. You also have access to a teacher in class that you can ask for help!
RELAX
School and dance are both high-stress environments where young
adults often put a lot of pressure on themselves to achieve well. No one
functions well when they are tired, stressed, or anxious and the feeling
of falling behind is often a trigger for these feelings. Amongst the
organised chaos, find something that helps you completely relax and
disconnect at the end of the day and spend time doing that. Rolling out your dancing muscles with the Gaynor Minden Roller Kit is a wonderful way to help you relax and unwind.
For all your dance requirements for this year or next make sure you shop at www.dancedesire.com.au
We wish you all the best managing school and dance.