What are the best selling ballet shoes at Dance Desire?
With so many ballet shoes on the market choosing the right pair for your dancer (or your own feet) is often not an easy task.
So many variations on material, size, width, support, sole type, ribbon and elastic It can often be overwhelming to say the least.
We are here to help…
So… what is the best selling ballet shoe?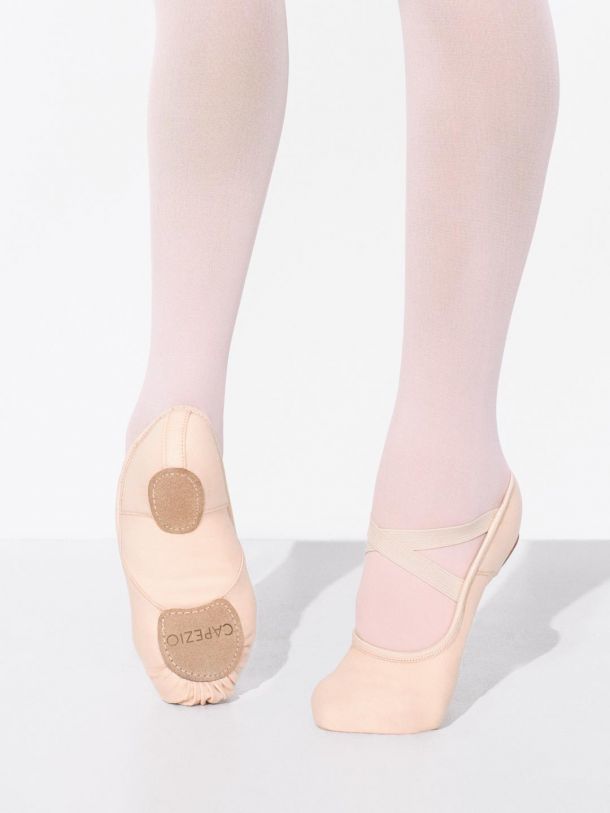 Canvas Ballet Shoes
Capezio Hanami – 4 way stretch canvas style is often referred to feeling like a 'sock' on the foot. Available in different colours and widths, the only thing you might not like is the visual appearance of the toes (because you can see everything). The Capezio Hanami is a split sole canvas shoe. The Capezio Hanami and it's sister shoe below are definitely the best selling ballet shoes at Dance Desire.
Capezio Juliet – A beautiful canvas shoe that suits lots of foot shapes and sizes. The canvas is a more traditional canvas so alot tougher and longer lasting than the Hanami but with the contoured seams it sits well on most feet and beautifully shapes the foot while pointed. The Capezio Juliet shoe is a split sole Canvas shoe.
Bloch Performa – Instore – Another great stretch canvas style with stretch binding and elastic sewn on. This shoe has grown in popularity recently as a competitor to the Hanami. The Bloch Proforma shoe is a split sole canvas shoe. The Bloch Proforma shoe is the ballet shoe worn by Claudia Dean.
Leather Ballet Shoes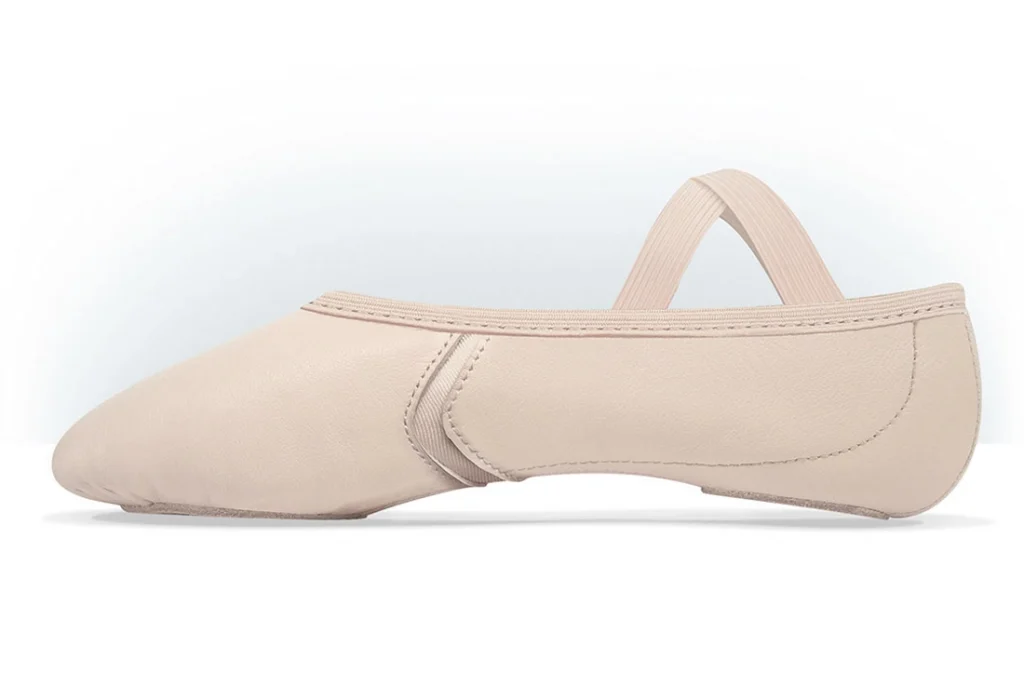 Capezio Juliet Leather = Again the Juliet style makes the list mainly because of it's supply leather and lined inside which makes it both comfortable and flattering on most foot shapes. The Capezio Juliet Leather is a split sole shoe.
MDM Elemental Reflex – With the patented arch support which MDM calls their 'Dance Base Support' and Reflex Contour, supple leather perfectly conforms to the foot giving a desired line and supported feel. Definitely an up and coming popular shoe in our store. The MDM Elemental Reflex is visually a split sole shoe with the Dance Base Support the same as a full sole shoe.
Capezio Lily Full Sole Ballet Shoe – Perfect shoe for the little beginner. The full sole works the foot and adds support while the soft Capezio leather and price point is a winner with the little ones and their parents. Capezio Lily Dance shoe is a leather full sole shoe.
For more tips and best selling products follow Dance Desire on Instagram here.